Casart Game Lodge is situated in the heart of the Grietjie Private Nature Reserve, the northern section of the Balule Nature Reserve, 30 kms south of Phalaborwa.
Grietjie Nature Reserve is 2,800 ha in size and holds 6 km river frontage of the mighty Olifants River. Balule Nature Reserve and Grietjie form part of the Greater Kruger National Park and the Kruger to Canyons Biosphere Reserve.
There are no fences between Grietjie and the Kruger National Park, meaning all animals including the big 5, can traverse freely.
What to expect on a safari at Casart Game Lodge?
A gamedrive on Grietjie Nature Reserve with Casart Game Lodge is an experience of a lifetime. With a healthy population of lion, elephant, buffalo and leopard you will likely be able to see these magnificent animals during one of your drives.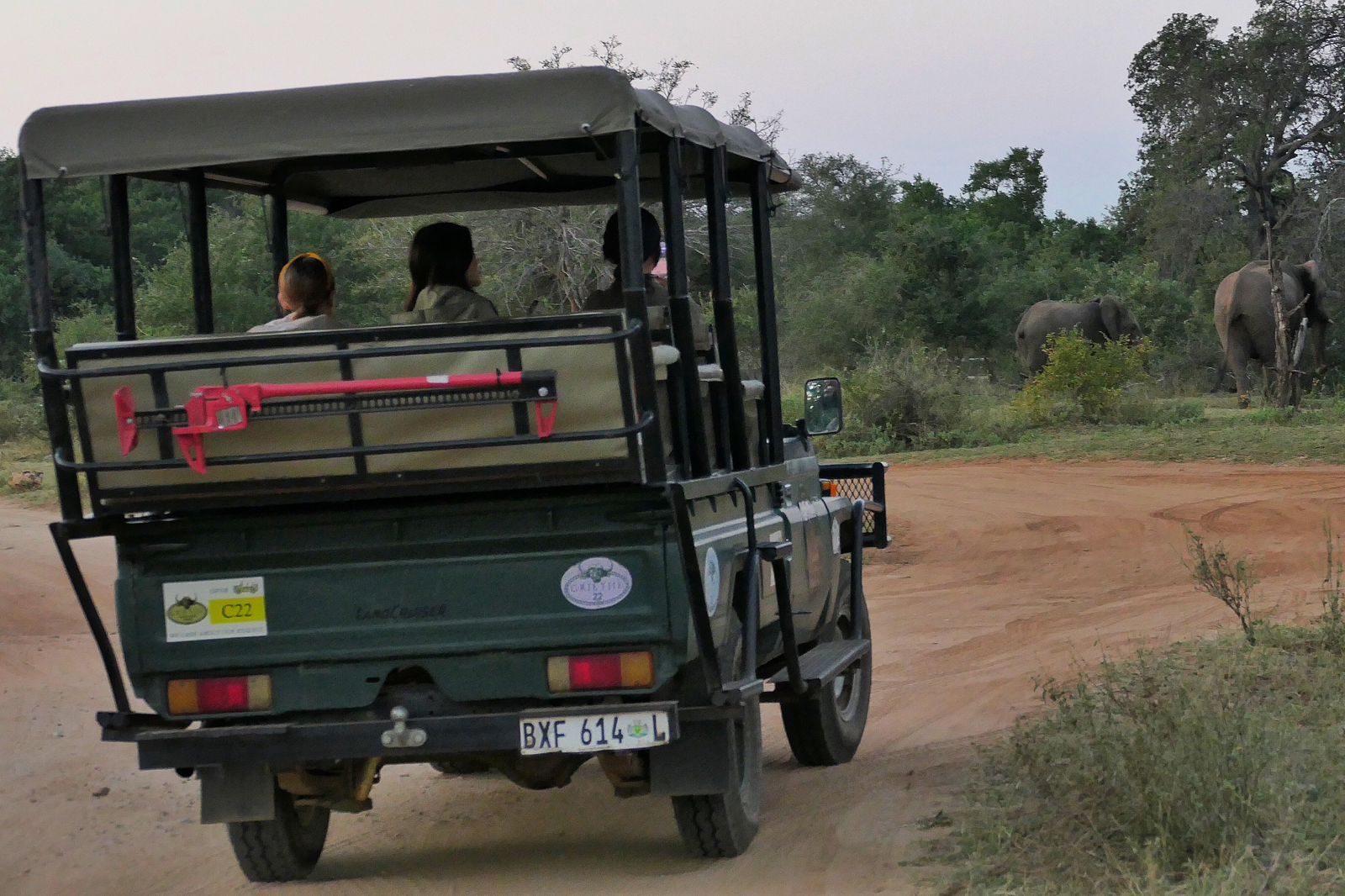 Safaris are done in an open safari vehicle making for a sensory experience where you feel closer to the animals and be able to smell all the smells of the bush.
Casart Game Lodge has traversing rights covering a wide array of landscapes inside
Grietjie and you have the chance to spot the big 5, many other mammals and over 300 different birds. Taking you on your game drive is your guide, iHappie, a qualified ranger with years of extensive experience in the bush. Through finding and following of tracks, sounds and years or working in the bush iHappie can spot the animals for you and elaborate on all wonders of the bush.
Morning game drives are from 6-9 AM and include a coffee/ tea break on a picturesque location.The afternoon game drives take place from 3-6 PM and include a sundowner at a scenic stop.
Game drives in winter can be crisp early mornings and late afternoons but due to the scarcity of green bush, sightings are easier, making it one of the most popular times of year to go on safari. For extra comfort we offer you a warm blanket.
Summer game drives are a lot warmer and the green bush make spotting a bit more challenging. The bush is however abundant with young animals and many summer visiting birds make photography very rewarding with the colourful backgrounds.
There are 9 seats on the game vehicle so there is always plenty of space for you and any other guests that may join the drive.
A stay in the bush is not complete without a game drive. So, when you book your stay at Casart Game Lodge be sure to book your safari with the special SAFARI PACKAGE (valid until 31 december 2023).
Bring your camera, binoculars and we can't wait to show you the African bush!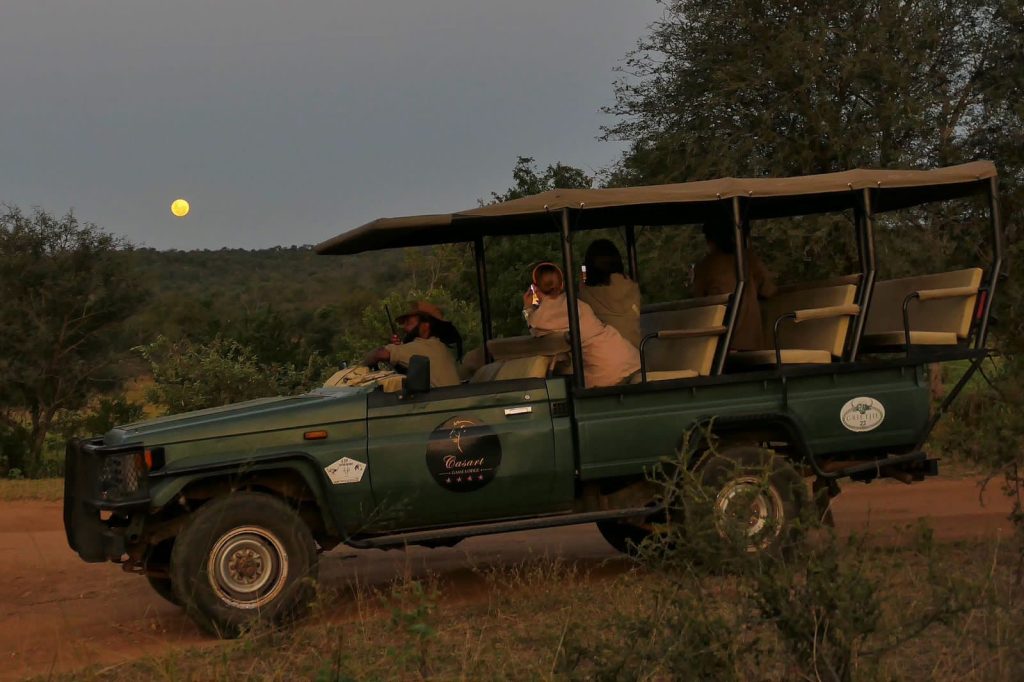 Experience a safari in style at Casart Game Lodge!